Mama June admits to $2,500-a-day meth habit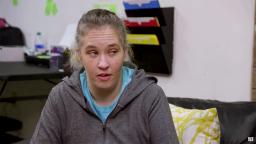 "I mean, it was a couple ounces a day," the elder Shannon told her daughter. "Our habit was $2,500 a day, if not more."
Shannon, 40, also admitted to selling the family home because she was broke.
The latest series follows Shannon's brushes with the law and Alana, 14, going to live with Lauryn, 20.
Shannon said it's not the first time she's used drugs and added that Lauryn knew that.
"It's been the first time since we've been older that you've ever been strung out," Lauryn Shannon said.
The younger Shannon talked of protecting her sister as well as her own 2-year-old daughter.
"You have to understand too, like, I can't have Ella and Alana around that," Lauryn Shannon told her mother.
Her mother assured her that she was doing better and getting clean.
Please follow and like us: